HTL students from OPAVA gain practical experience at GST
Students from the HTL for mechanical engineering from OPAVA – SŠPU Opava – úvodní stránka – are currently completing their Erasmus traineeship at GST.
Only the best students are allowed to apply this kind of internship. If the letter of motivation is convincing, they get the opportunity to complete their internship abroad. The students are accommodated in Vienna as part of the Erasmus program and commute to Sierndorf by train.
With two weeks behind them, the students were able to get acquainted with many areas of our company. GST offers practical experience in the production and mechanical design departments as part of the internship. They are coached and accompanied by our experienced designer DI Vera Sucha, who lives in Brno and travels to GST on a daily basis. As a graduate of the Technical University CVUT Praha – Czech Technical University Prague, she is a role model for the four young students when it comes to mechanical engineering.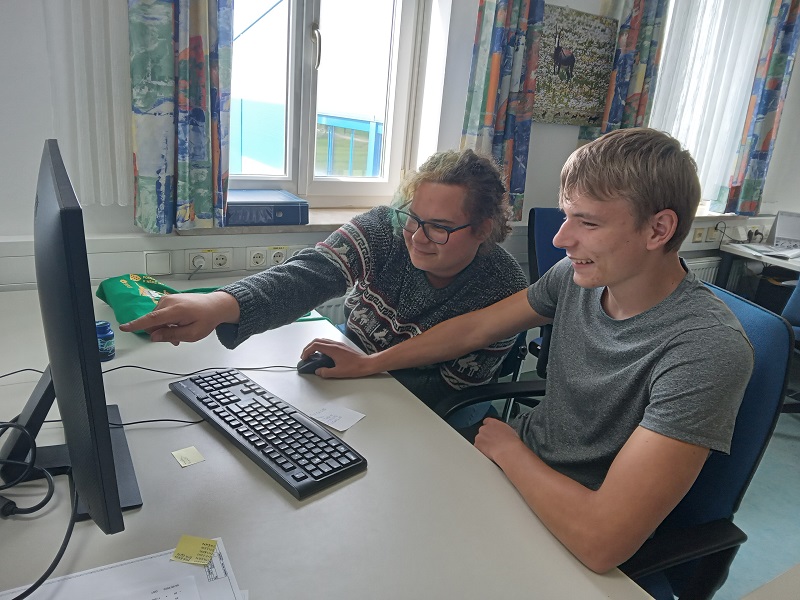 In an informal interview, the trainees were asked how they like working at GST:
"The activities in the mechanical design department are very interesting. The 3D program runs in German language, but thanks to intuition and experience, we are still able to work with it very efficiently."
The two trainees who are currently working in the mechanical production department feel particularly comfortable because they can work together with colleagues of the same age who have also completed their training at GST. Because of everybody speaking English, there is no language barrier between them and if certain technical terms are unclear, translation tools make short work of problems of that nature. Many areas such as the "engraving area for machine plates", the "spindle room" and the "assembly of assemblies" are presented and activities in these areas are taught.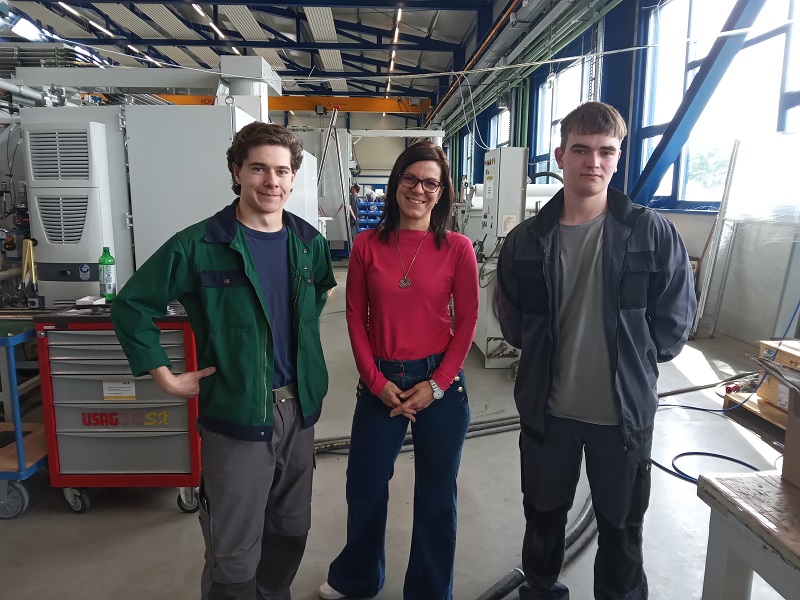 And what do the young trainees think about their stay in Austria?
"We are fans of the ÖBB, it is always on time, well equipped and clean", the way to and from work is rather hectic: "In Vienna, people are constantly on the run, whether on the way to the subway or anywhere else, there is hustle and bustle everywhere". They enjoy their spare time, including weekend trips to i.e. the Technical Museum in Vienna, which they found to be quite interesting.
But not everything works perfectly: "The stove in the apartment always causes problems, but now it has been replaced" and "Unfortunately, the Austrian beer doesn't taste as good as the Czech one". 😉
All in all, the four young people find their stay in Austria very exciting and praise the internship very highly. Some of them could even imagine a life in Austria, although probably not in Vienne, but its more rural surroundings like Sierndorf.
We would like to thank the students for their interest, their cooperation and the overall great exchange!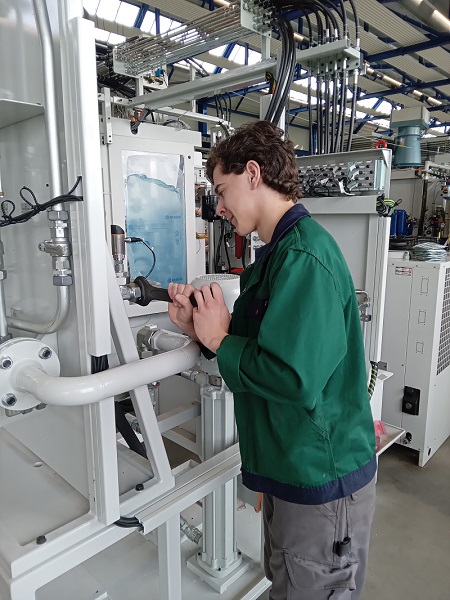 https://www.gst.at/wp-content/uploads/2023/05/erasmus-praktikum-bei-gst_03.jpg
600
800
Sonja Horvath-Puttinger
https://www.gst.at/wp-content/uploads/2021/06/gst-logo.png
Sonja Horvath-Puttinger
2023-05-16 10:55:25
2023-05-16 10:55:25
Erasmus traineeship at GST